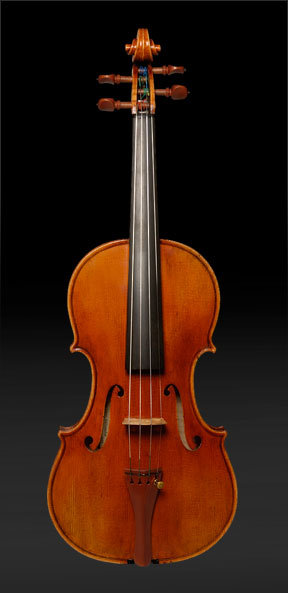 SCOTT SLEIDER
Scott Sleider is one of only 100 master violin makers in the United States. His work includes building violins, violas and cellos as well as doing major repairs on antique and other quality instruments. He was the first violin maker in the state of Wisconsin to pass the requirements for membership in the American Federation of Violin and Bow Makers, Inc. His talent and reputation is directly related to his high acceptance by both student and professional concert musicians.
Born in 1955, Scott Sleider began repairing violins at age 13 under the tutelage of Frank Jankowski and Hermann Kentopp in his hometown Milwaukee. At 17, he began violin making while working under John Beck of the Hochmuth Music organization which had roots in Markneukirchen, Germany, through the Reinhold Schmidt Company. Some of the original tools used there by Otto Oswald Martin in 1894, are still used by Scott Sleider today. It was here that Scott Sleider met many Milwaukee Symphony players. With them he would travel to Chicago where he was introduced to major violin makers and shops, who in turn would scrutinize his violin making. Soon, with employment offers coming from many Chicago shops, he decided to work with Kagan & Gaines as an assistant to Franz Kinberg. While working with Kinberg, Scott Sleider was introduced to many of the Chicago, Detroit and Cleveland Symphony players as well as all the touring concert violinists of the time. Then, in 1980, he opened his own violin shop in Milwaukee, Scott Sleider Fine Violins, Inc.
Presently, Scott Sleider works primarily as a violin maker, receiving orders for his new violins from across the U.S. and also Europe. He is a dealer of quality European student violins and he is also a dealer of fine and antique professional instruments. See Milwaukee Journal/Sentinel news article on Scott Sleider.